DESCENDANTS OF FRED MANNING -
2nd Generation - Page 2
---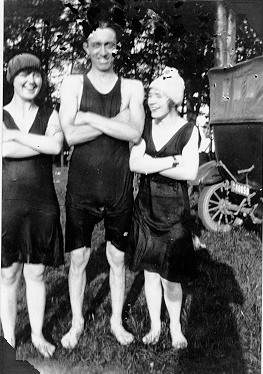 G-Aunt Clara Dunning Price with
Grandparents, Herman & Mabel D. Manning.
(Looks like maybe a critter of some kind on his head)
Herman & Mabel's first four children:
L-R: My Mother ;Etta May, Jean, Virginia, and Patricia.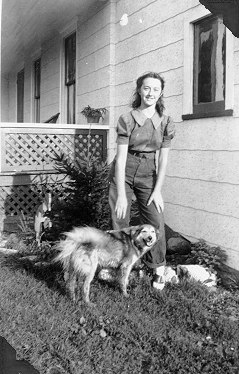 My Mother Etta at 13 years old with there "cow dog" Laddie.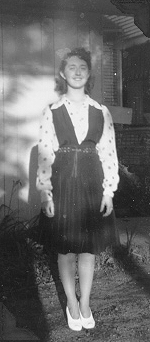 Here's Mom again at 15 y/o.